Hoopologie will always be inspired by love, creativity and FLOW.
We are in love with the flow arts movement. For us it has become woven part of our being and captivated us beyond belief. It is this feeling that inspired us to open the ultimate hoop supply store.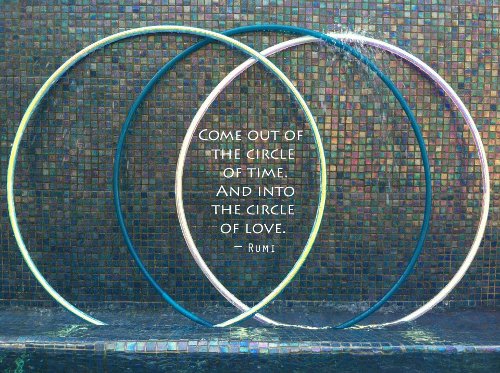 We want to give you the best possible tools and resources to craft your vision so that you feel inspired, enlightened, and can enjoy the HOOP in all its grandeur.

Hoopologie is committed to inspire you to discover your passion for Flow. Flow to us is anything you do, create, express, feel that is true to your authentic self--and you put THAT out into the world. We honor that in YOU. We are committed to giving you the best possible customer service, tools, ideas, inspiration, and support along the way. Whether you are picking up a hoop for the first time, taping your first hoop for your best friend, or starting your first hoop shop on Etsy, we challenge you to DREAM BIG. We will support you in your journey, as far as you would like to go.

Hoopologie is a team of 5! We strive to handle all aspects of your experience impeccable, from our front end website to the package arriving at the door. We are still IMPROVING all parts of your shopping experience, so please don't hesitate to give us feedback! We are lucky to have our own web developer on staff along side our brand management team, and nothing could ever be accomplished without our warehouse support. Our hoopmaker is skilled like no other, and we all work together to ensure your packages and products are delivered to you faster than you expect. Our company has grown considerably since 2013 and we're proud of the product offering we have created. We know that you have a choice when it comes to hoop suppliers, and your continued support allows us to keep bringing in amazing new products every spring and fall. Our Ambassadors and Influencers have been the most impressive of all, demonstrating and sharing their passion for the hoop community far and wide. And the most heartfelt thank you goes out to all who have supported us along the way!